Symantec Secure Site PRO EV
This is one of the most trusted EV SSL certificates on the market. Symantec Extended Validation PRO SSL is an enterprise-grade certificate, which includes such features such as Norton Secured Seal, Web Antivirus, Seal-in-Search for maximizing conversion rate and 256bit protection. Your customers are more likely to make payments or leave confidential information on websites secured by Symantec EV PRO EV SSL.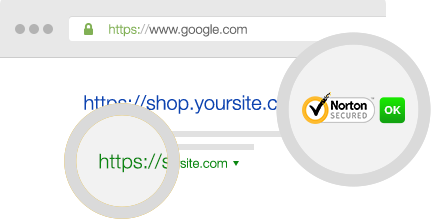 Symantec Seal-in-Search is an advanced feature for maximizing click rate in search engines, Adwords or Bing Ads; however, this only works for users who have specific web browsers or Norton Antivirus installed.
Site Seal
: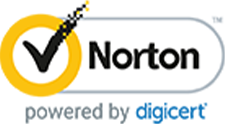 Green Bar with Company Name in the Web Browser

Installation on your hosting/server*

SSL Boosts Your Google Ranking
This SSL will make the browser have a green bar and display your company name :

Additional domain price:

$839.40

End-user warranty:

$1,750,000

Secures:

securse multiple domain names

Server licensing:

unlimited

Supported web-browsers:

99.9

Secures both with/without 'www.':

No

Verification:

securse multiple domain names

Documents:

registered company required

Issue time:

1-30 days**

Key encryption:

RSA 4096bit

Hash function:

SHA2: SHA256

Certificate encryption:

Up to 256-bit

Recommended retail price:

$1499.00

Trust level:

Site seal type:

Dynamic
| Duration | Price | you Save |
| --- | --- | --- |
| 1 year | $999.00 | 0% |
| 2 years | $1798.20 | 10% |